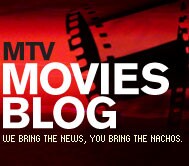 Bella is magnetic. Hermione is awkward. But fans of both the Twilight and Harry Potter series pick Hermione over Bella any day. Why?


Why? Why?! Let me tell you why, MTV! Twilight and HP should NOT be compared! They are two completely different books!
I have no idea why they think people will want to hear about Twilight being compared to Harry Potter. Almost every single comment under this article said that the two series are two totally different things! Why the heck does MTV keep doing that?!
Anyways, sorry for the rant. You can read MTV's article
here
.
By the way...I'm Team Switz on this one. I quite honestly couldn't care less...