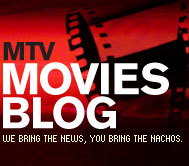 The MTV Movies Blog has an article about the release date changes of Harry Potter and Twilight.
Now that Warner Brothers decided tha
t they need more box-office magic in 2009 than they do this holiday season, both sides of the wizard/vampire debate should breathe easy, right? Wrong. While the Potter fans are sorely disappointed about the delay, some Twilighters seem to be gloating about it...
Read more
here
.